Glencairn Crystal Gin Goblet - Imported from Scotland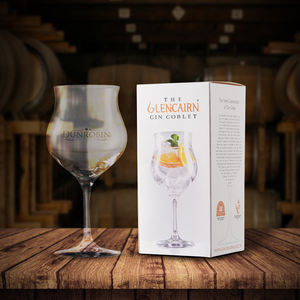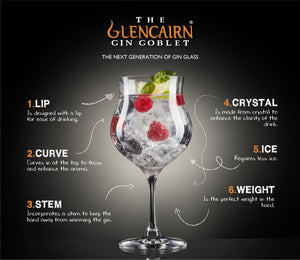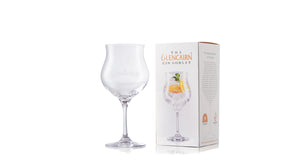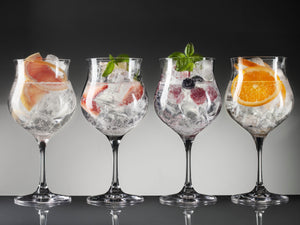 The Glencairn Gin Goblet is brought to you by the makers of the world's favourite whisky glass. We knew we had to import these from Scotland for our Gin-loving customers when we saw that they were not available locally yet. 
This beautifully crafted crystal goblet is perfect for those that love a Gin & Tonic or fruit-filled Gin cocktails due to its large size and unique design that holds just the right amount of ice. It's a must-have for entertaining this holiday season and you'll only find them available at Dunrobin Distilleries so get them while supplies last  

Here are some of the key features of the glass:

1. Lip - Designed with a lip for ease of drinking
2. Curve - Curves in at the top to focus and enhance the aroma.
3. Stem - Incorporates a stem to keep the hand away from warming the gin.
4. Crystal - Made from crystal to enhance the clarity of the drink.
5. Ice - Requires less ice
6. Weight - Perfect weight in the hand. 
Each crystal goblet comes in its own Glencairn gift box with all the details and history of the glass, making it a great gift idea for the gin enthusiasts in your life.