Crystal Whisky Glasses - Set of Two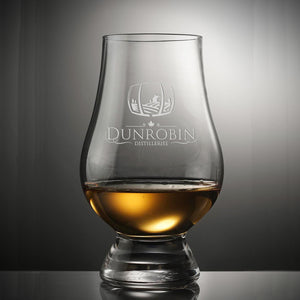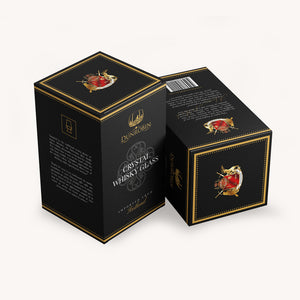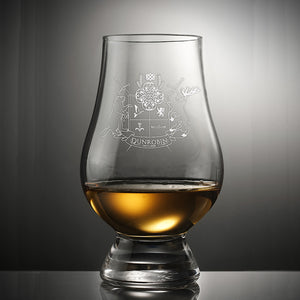 A great gift for someone who collects Glencairn glasses or simply appreciates the finer things in life.
Imported from the manufacturer in Scotland and inspired by the traditional nosing glasses of master blenders, the Glencairn glass finally offers whisky aficionados a real glass for whisky. The robust base is easy on the hand while the wide bowl enables a complete appreciation of the whisky's colour. The mouth allows ease of drinking while capturing the aromas.
Each Dunrobin branded crystal glass has its own design, one with our barrel logo and the other our coat of arms. Both also come in their own beautiful box, providing information about the glass and Dunrobin Distilleries. 
Each order includes two (2) Dunrobin branded glasses.