Beaver's Dram + Custom Wood Gift Box - Premium Canadian Whisky - Sherry Wood Finish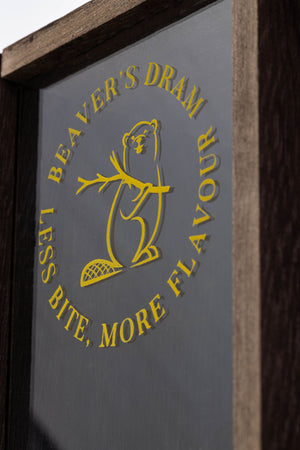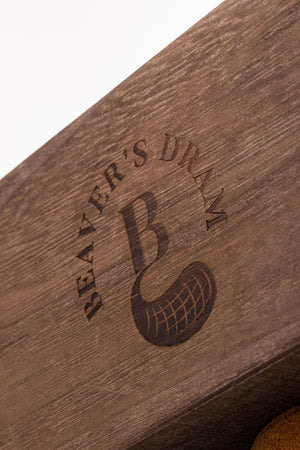 Overview
"Less Bite, More Flavour" was the goal when producing this elegant premium Canadian Whisky, that we developed in partnership with Seven Seals Innovation (Our Swiss sister distillery). It has exceeded all our expectations with an incredibly smooth texture that's soft and warm, providing subtly sweet flavours of orange and dark chocolate that elegantly finish with a hint of sherry. 

It takes a lot of hard work, craftsmanship and innovation to make something truly special and who knows that better than the Canadian beaver? This is why it's the Beaver's Dram.
Custom Wood Gift Box
The great Canadian beaver relies on wood to apply his trade and build his home. We have honoured that fact by creating a beautiful custom wood gift box that provides a home worthy of this premium Canadian whisky. Display your treasured dram with pride or elevate your gift to someone special.
Tasting Notes
Your journey starts with a mild apricot and orange scent mixed with almonds and caramel. The velvet smooth texture then provides lemon cream and dark chocolate notes that linger in the mouth, leaving complex yet subtle sweetness on the palate. Elegant and soft, it finishes with roasted coffee beans, dark chocolate and a hint of sherry. 

Aroma: apricots, lemons, almonds, caramel
Taste: oranges, dark chocolate, lemon cream
Finish: coffee beans, dark chocolate, soft and warming
750mL - 46% alc./vol. 
.