Potato Vodka - Carbon Filtered - Premium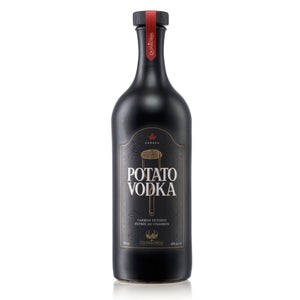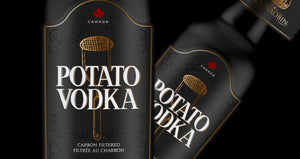 From its slumber in the soil to its awakening in the glass, our 42% proof Potato Vodka pays homage to those vodka lovers that demand a little more character from their preferred spirit. We took our time with this one, placing it through a triple carbon filtering process to ensure a truly clean, clear and crisp vodka while also enhancing its natural flavours.
Premium because it makes you pause to appreciate every sip, you'll have a whole new appreciation for the potato after exploring this spirit. 
Tasting Notes
• Balanced by light intensity, is a clear & crisp carbon-filtered spirit.
• Our nose steals scents of pepper; juniper and anise- a hint of citrus peel as you pull your glass away.
• Our palate uncovers a dry, warming touch yet savoured with a little gingery spice, edged by earthy, fennel and peppercorn elements.
• Our glass bids bye with a hint of citrus; intertwined in a slightly nutty almond finish.