Premium Travellers Pack - 3 Glass Bottles (100mL)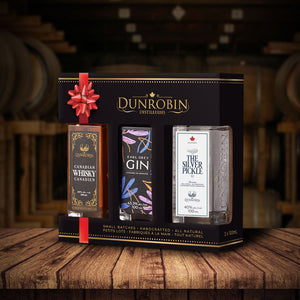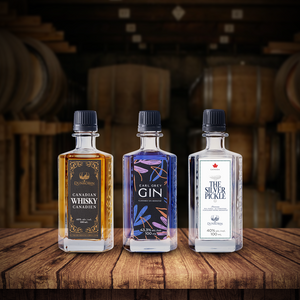 Our Travellers Pack Premium edition includes 100mL of our internationally award-winning Canadian Whisky, Earl Grey Gin as well as The Silver Pickle in each beautiful glass bottle. 
They're great for making your favourite cocktails when you're on the move and need to travel light. They also make a great gift for those who appreciate craft spirits and want to explore a little bit of everything.  Each Travellers Pack comes in its own custom box, ready to go wherever you are going.
Each Travellers Pack Includes:
1 x 100mL Canadian Whisky
1 x 100mL Earl Grey Gin
1 x 100mL The Silver Pickle