The Silver Pickle - Premium Vodka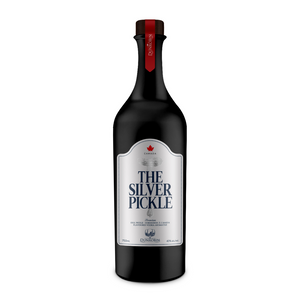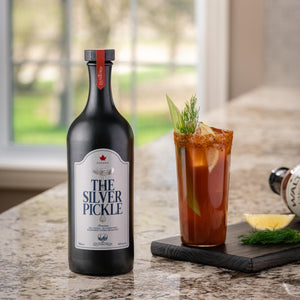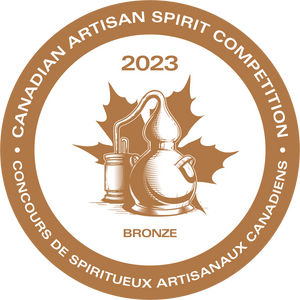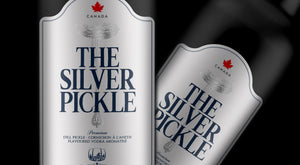 This premium dill-infused vodka finally gives the dill pickle the respect it deserves.  Savoury, not sweet, it's a warming and smooth spirit that starts with the aroma of fresh-cut dill from the garden, then glides off your palette with hints of crushed peppercorn and citrus before ending with a soft, cool cucumber finish.
The subtleness of flavours makes it perfect for a martini or the ultimate Caesar. Pairing is also made easy as it compliments a wide variety of cuisine, especially where fresh dill or dill pickles are used such as smoked salmon, Montreal smoked meat, and fresh-shucked oysters and tacos.
Awards
Winner: Canadian Artisan Spirit Competition 2023
The Silver Pickle was awarded a Bronze Medal for Best Flavoured Vodka.
Tasting Notes
• Our nose is pleasantly greeted by aromas of fresh dill being cut in the garden, followed by hints of rye, peppercorn, and a mist of citrus.

• Our palate appreciates a dry, smooth, and warming texture. The upfront expressive flavour of dill is followed by cracked peppercorn, lime and finally cucumber

• The long finish provides some welcome complexity and leaves us with a cool cucumber finale.